People are at the heart of everything I lead and that is why organisations I work with have achieved sustainable success from their major transformations and portfolio investments. I deliver the value required through tight project, program, portfolio management governance, controls and agility - building strong leaders and high-performance teams along the way to truly shift organisational culture and capability.

My career encompasses leading on strategic portfolio alignment, major organisational transformations, delivering sustainable results and growing both large and small organisations through delivery excellence and advice. I've had the great fortune in my career to work with clients internationally, from NASA at the Jet Propulsion Laboratory to Defence and Fortune 500 companies.

I am proud to have served the PM Industry as both Chair and Non-Executive Director on the Board of the Australian Institute of Project Management, and have served in multiple senior capacities in governance, transformation and capability since 2006.
Formal industry certifications held
4-D System Master status (4-DM)
Fellow of the Australian Institute of Project Management (FAIPM)

Project Management Professional (PMP)

Certified Practising Project Director (CPPD)
Certified Projects Director (IPMA-A)
IPMA Assessor (accredited to assess at all IPMA levels)
AIPM Assessor ( all RegPM levels)
AIPM Outstanding Contribution Award (2016) for outstanding contribution to the Institute during 2013-2016 Board service as Non-Executive Director and as Chairperson (National President)
Appointed Fellow of the AIPM (2015) for exceptional and conspicuous service to the Institute and the project management profession. A Fellow is deemed an eminent and a distinguished person in the project management profession
Re-elected AIPM Non-Executive Director (2015)
Appointed AIPM Chair of the Board (2015)
Appointed AIPM representative to the President's Advisory Group for IPMA (2015)
Elected AIPM Non-Executive Director (2014)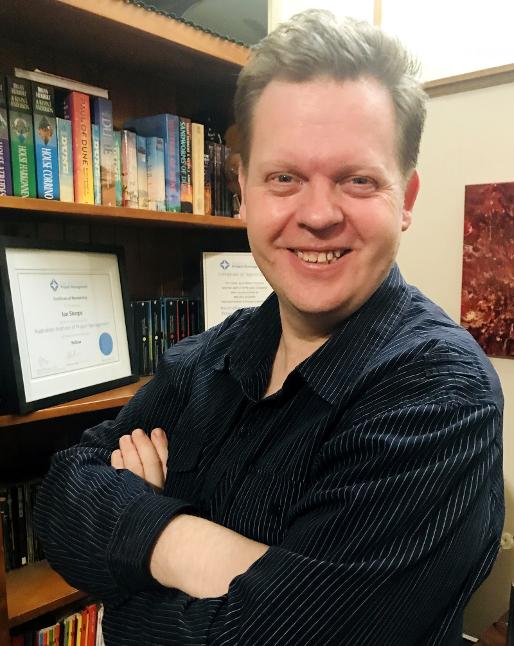 ©Bydand Consulting 2018. All rights reserved.